Social Media Day – June 30, 2012
by Frederika Angus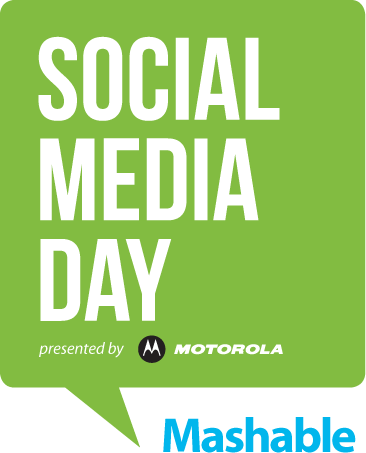 It's that time of year again where we celebrate all things social media! Back in 2010 Mashable created Social Media Day in an effort to "recognize the digital revolution" happening everday on social platforms.
Social media enthusiasts are gathering all over the world on June 30th. If you're interested in finding a meetup you can join in your local area, be sure to go to http://www.meetup.com/Mashable/ and search by your city.
In honor of Social Media Day, I will be posting social media tips all day on my Facebook Page and on Twitter that will help enhance your brand. You don't want to miss out on all the valuable information  so be sure to click here and Like me on Facebook now and click here to follow me on Twitter.
Can't wait to hang out with you all on Social Media Day!
Talk to you soon!