GoDaddy Outage Impacts Millions – Your Next Steps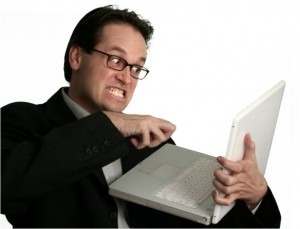 Hey guys-
I wanted you all to know that if you have a website hosted by GoDaddy, you may find that your site is currently unavailable. A quick check of the GoDaddy Twitter account confirms that they are "aware of the trouble people are having with our site" and are working on a fix.
Here are a couple articles from TechCrunch and Mashable to keep you informed:
GoDaddy Outage Takes Down Millions Of Sites, Anonymous Member Claims Responsibility
http://techcrunch.com/2012/09/10/godaddy-outage-takes-down-millions-of-sites/
GoDaddy's DNS Servers Go Down, Along With Thousands of Sites 
http://mashable.com/2012/09/10/godaddy-down/
The Mashable article also gives steps on how to switch to a new web host once your service is restored.
If you want to switch to a different web host, HostGator has so generously offered a coupon code. Click here to go to HostGator and use coupon code 'godaddyisdown' for 30% off your initial hosting invoice! They are also offering $9.95 domains as well with the same coupon!
Edited: HostGator is providing some really competitive rates. I found this additional information from their Facebook site. "Sweeten the deal you say? Sure! How about up to the first 6 months free on new hosting accounts? Annual or longer billing cycles are currently 50% off. We're also offering domain registrations for 50% off currently!!" This is still using the godaddyisdown coupon code.
I am glad to help you switch your web host if you need assistance. Please contact me here!
I do want you to remember that these sort of technical issues happen. While it can be very frustrating particularly for business owners, you're also a champion and you can adjust situations as needed. It is always a best practice to be able to reach your clients and customers via multiple channels including social media, and email.
If you haven't been utilizing these methods to date and would like to implement an additional way to connect and engage with your clientele in addition to having a website, please let me know.
Talk to you soon!