Get Social Media Ready for the Holidays!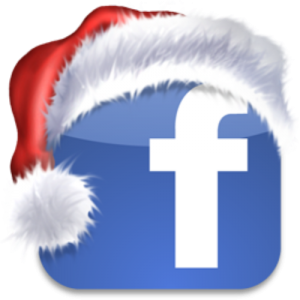 It's crunch time as you get ready for the Holidays. It's less than two weeks out for the greatest shopping of the year. I've already seen several leaked ads and consumers are putting their plans in place to navigate their way to the best deals! The energy in the air is changing and the credit cards that have been under tight lock and key are beginning to burn a hole in the pocket of even the most frugal of shoppers.
During the time between Black Friday and Cyber Monday (with Small Business Saturday in between), online businesses can meet or exceed in sales what they have been able to do all year. Everyone is in the mood to spread cheer and give gifts. It is the perfect time to celebrate your loyal clients and even expose your brand to new customers.
I bet you've been busy for months with your spectacular Black Friday sale. There is a lot of work that goes into preparing your bonus audios, videos and eBooks, setting up your shopping cart with coupon codes, updating your website, notifying your web host of the increase in volume and gearing up your client care staff for the increases in volume. As you are working hard with your head down, you may also be wondering how you will handle enjoying the holiday season with your family, traveling to be with friends, and successfully manage all the increased activity that your own social media profiles will see.
I've come up with a solution so that you can enjoy the holidays without the stress and still serve and support your customers via your social media profiles at the same. We've prepared not one but TWO Pre-Black Friday specials  to come along side of all your hard work and help you maintain your engagement and also promote your own Black Friday sales, bonuses and specials using social media.
If you've never worked with a social media content manager, this is a great opportunity to see if this will work for you on a short-term basis at a price that has NEVER been offered before and quite honestly will never be offered again.
Get access to our Pre-Black Friday specials now!
Talk to you soon!