Facebook Announces News Feed Updates; How Your Brand and Business Can Get Ready And Not Be Left Behind
by Frederika Angus
A day after Google announced larger Cover Images for their Google+ social media platform, Facebook announced their News Feed updates. It will take some time to understand the full impact for businesses and brands on their social media marketing plan. Based on the changes Facebook is preparing to roll out, there are a few things that your business can do to be ahead of the curve and get ready now.
1. Greater control of what users see in their feeds with the use of "sub-feeds." Now businesses have the opportunity to show up in multiple ways in front of their ideal clients. Your page will still show up under News Feed and Most Recent as it always has. When users want to view all of the pages they follow in one place, all of your content will be consolidated along side the other pages and people they follow under the Following sub-feed.
The fun update is that every picture you share will be seen with pictures from their friends in the Photos feed. This is your opportunity to make sure that all your marketing and content is not just text updates or sharing links. Include visual updates in your plan and you'll have an opportunity for brand recognition, marketing and free advertising.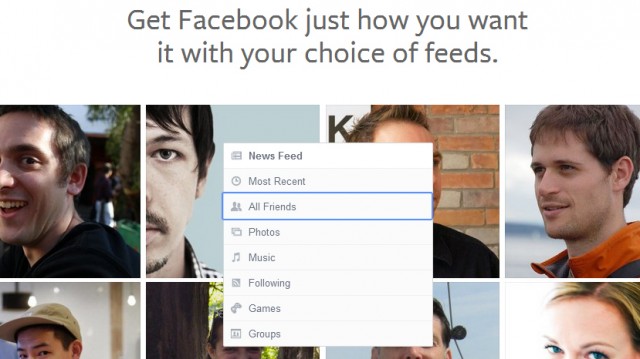 2. The news feed will be come a much cleaner, less cluttered place to be. As you can see from the picture below, images and videos become larger. According to Facebook about 50% of news feed updates are visual.
What does this mean to your business?
Now is the time to ensure that you focus on larger images of high-quality. Facebook is listening to what the advertisers/marketers and brands have requested. Larger images give you more advertising space for your promoted posts, like page campaigns, in the Photo sub-feed, and more! As you're using your Facebook ads to target your ideal clients, the quality of your images will give an immediate impression about your brand.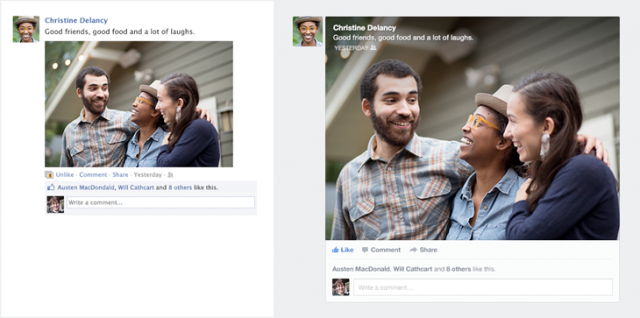 3. Cover photos will become more important with Facebook's changes. When someone "likes" a business or brand the lower half of the cover photo appears in the News Feed and can now be seen by that person's friends.
Did you catch that? Before these changes Facebook would only show a small thumbnail sized fan page's profile picture. Most businesses used that to display a logo. Now your business has the opportunity for FREE marketing space with every like your page receives.
According to Facebook, "Having an engaging cover photo that tells your or your Page's story is even more important to improve your discovery through connection stories."
Begin thinking now about what will catch your customer's eye? How can we use our cover image to cause my follower's friends to click, discover and connect with our page as well?
This is not the time to throw only a logo, pure text, or a generic stock background picture of the sky. This is your opportunity to create your own business buzz, engage, be creative and really showcase your brand.

Ready to dive right ahead of the crowd? I have you covered.
Let's create your brand a new look now with this limited time special offer!
Talk to you soon!