Is This the Year You Finally Get Serious About Your Business?
by Frederika Angus
It's the first work day of this new year. We've celebrated and wished each other a happy and prosperous year. While we are thinking of all the things we want to accomplish in our lives and through our businesses, I need to have a serious conversation with you.
Is this the year that you will get serious about your business?
I know you have new ideas, vision boards, and strategies you would like to implement. Some of you may even have years of business ventures written down. You've put off starting your website. You haven't opened your business checking account or even gotten a business license. Or maybe you've already started a business but you haven't invested money into marketing and branding. You know there are trainings you need to take and conferences that you can attend that will accelerate your businesses growth but you continue to talk yourself out it.
So what exactly are you waiting on?
I remember when I stepped out of fear and into faith to start my current business. Now, I had done business activities for pay previously. I wasn't a newbie to business ownership. Only this time, this wasn't the side job that brought in enough extra money for me to buy shoes. When I started this business consulting and coaching firm, it was for all the marbles. It was time to sink or swim and I was filled with "what ifs."
I later learned that all those what ifs were intended to keep me from doing exactly what I am designed to do, what I am uniquely prepared for and great at doing, serving businesses and business owners in such a way that moves them from their current state, to their next level.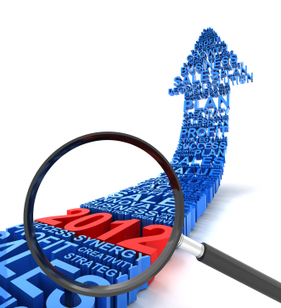 Steven Pressfield's book, The War of Art, calls that inner voice that questions if this is the right time, or the right move, if you can afford it or even if you are good enough to even compete, resistance. He says of resistance, "Most of us have two lives. The life we live, and the unlived life within us. Between the two stands Resistance."
If that describes how you've felt about your business endeavors, if you have the same inner voice, the same fears, CONGRATULATIONS! You are likely on the right track. Maybe you need some additional help to refine the details and design a roadmap but the big picture show that you ARE positioned for forward movement.
Being positioned is a great start now YOU have to step on the gas to actually move and gain momentum. If you are ready to be serious, it is time NOW to kick fear out of the driver's seat and regain control of building the life you desire through your business. Let's do it together.
"He who fears being conquered is sure of defeat" ~ Napoleon Bonaparte
Talk to you soon!