Mistakes Small Business Owners Make With Social Media
by Frederika Angus
Social media is an effective way to connect with people quickly, develop new relationships and have nearly instant access to potential customers and business partners alike. While most small businesses understand the importance of using social media as a way to build and expand their brand, there are some critical mistakes that are made than can harm instead of enhance your business.
Not having a social media plan
There is a big difference in how you utilize social media personally and how to leverage it's power to present and provide valuable information to the world. It is important to know what you want to achieve through the use of social media. Without having a plan, it will be more difficult to measure if your efforts are providing your desired results.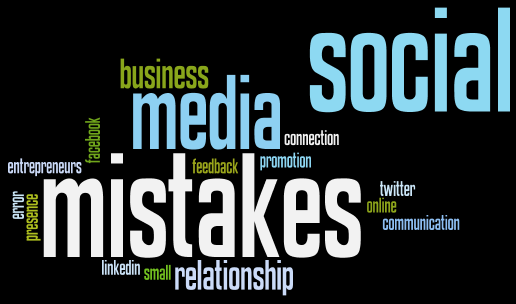 Updates that are too personal
Simply put, be personable without being too personal. Avoid talking about relationship troubles or issues with colleagues, or clients. Strive to be a positive source of information and provide valuable information while cultivating relationships. Doing so will develop a culture of followers that will be loyal to your brand and business as they learn more about you as an entrepreneur and how you can serve their needs.
Promoting without participation
Have you ever been at a party talking to someone who believes the best topic of conversation is themselves? Make sure not to do the same on social media. It will be a real turn off to your ideal clients. Social media networks are a wonderful place to give as well as receive. Avoid just talking about your business without engaging your followers by responding.
What other social media errors have you seen businesses make? Share additional mistakes below.
Talk to you soon!