8 Essential Qualities of Exceptional Entrepreneurs
Success in business is the goal of every small business owner. While there is no magic formula that will guarantee your success, there are essential qualities that exceptional entrepreneurs possess.
1. Integrity – In the simplest of definitions, integrity is about doing the right thing. As an entrepreneur, your customers and clients want you to do what you said you would do, when you said you would do it. Never lie, exaggerate or pretend to be what you are not to get new business. Even if you have to lose money in the short-term, do the right thing everytime and you will build a brand with loyal customers.
2. Generosity – One of my mentors in business truly has one of the most generous hearts. She is leading by example how to share and go above and beyond in giving great value and wisdom to others. Your ability to be generous is directly associated with your mindset. If you fear sharing ideas with others because you don't want them to "steal" or use them, you are operating in lack mentality. Remember that there is enough business to go around and collaborating with those who may even be competitors can still generate wealth for you.
3. Humility – Have you ever been around someone who is constantly talking about all they have acquired and achieved? Do you enjoy being around those that act that way? Being humble in business, contrary to the belief of some, is not a sign of weakness. It is actually a sign of strength. Only those secure in themselves can lift other's up without feeling as though they are being diminished. Enjoy and be confident in your accomplishments. Just remember to leave arrogance and ego behind as you grow as an exceptional entrepreneur.
4. Discipline – Successful entrepreneurs are not those that get lucky or have better fortune than others. They are defined by their consistent commitment to do the things that need to be done. When you work for yourself, it can become easy to push off the least fun tasks until the very last minute. It is impossible to live the dream if you refuse to do the work it takes to make it a reality. Discipline will dictate whether you create effective results.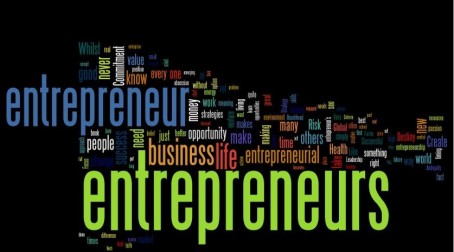 5. Persistence – The most difficult situations and undesirable events I have been through have always been conquered with this motto : "Never, never, never give up!" I use it during a difficult workout and in the midst of naysayers telling me my ideas will never work. Statistics will tell you most small businesses will likely fail within 5 years. The businesses that do succeed all have one thing in common, in spite of downtimes, they never gave up! Learn to be persistent.
6. Focused – To be exceptional in your business pursuits, being able to stay focused is critical. The mind of an entrepreneur is like a playground to a child. There are so many directions that you can steer your business in, sometimes it is hard to decide and stick with that direction. There are two or three things that are more important than everything else that you must take ownership of and focus on. Doing so will take your small business from good to great.
7. Innovative – Creativity is important but being innovative is essential in business. What's the difference? Being creative speaks to your ability to think or imagine something original. Innovation is implementing or bringing new ideas to the market in the form of services and products. Innovation could be thought of as harnessing the creative energy and moving those great new ideas through a defined set of processes to an ultimately valuable conclusion. Long-term profitability for small businesses will depend on your ability to continuously innovate.
8. Passionate – When you are doing what you love to do and have been made to do, it feels less like work and more like living. Your enthusiasm about your business as an entrepreneur will show up to your clientele and attract customers. Passion will be your fuel on those days where you may reconsider if you've made the right choice.
Anything else you think should be included? Feel free to share in the comments.
Talk to you soon!