WordPress Websites Designed with Marketing in Mind 
Having a website is critical for any brand. It doesn't matter the product or service, if you're a speaker, coach or an athlete, a solo-preneur or a small business with employees. Any business with plans to reach their ideal customers knows that having a online presence is a priority.
---
63% of people use the Internet as their first resource
when looking for a service or product.
---
As a business owner, you need a website that is going to work with you and your branding and online marketing. Being able to express your passion, showcase your brand, generate leads and inquiries, and sell products and services, are all important to produce profitable results from your online marketing efforts. Don't hire marketing interns. Put your website to work for you.
For our clients, WordPress is the optimal choice. WordPress is one of the most powerful blogging and website content management platforms available. CNN, eBay, Oprah, and even UPS (go brown) all have sites powered by WordPress. Why? Because of the ease of creating and updating fresh content and it's integration into and with social media.

WordPress puts your website updates back under your control and your timeline. 
That's right. If you can use email or Microsoft Word, you can make updates to your website in WordPress.
Have you ever worked with a web designer or company, and need to make what you feel like should be a simple change, only to find out that you won't have the update you need for 3-5 business days? WordPress eliminates the frustration of waiting and puts you in charge of instantly making updates with a simple, easy to use dashboard that you have access to 24/7, 365.
Because we're marketers and not just web and branding design experts, we take the time to listen to you, your goals and your message. We take your passion and brand it online.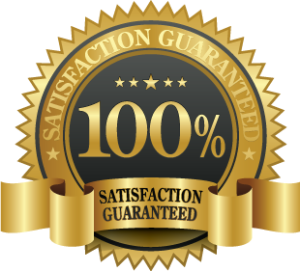 What we offer
Activate Your Image Package
Order this if your business needs: To get started business blogging, or you just need a basic blog, brochure/speaker/brand website, coaching or consulting services website with online marketing capabilities.
Basic WordPress Setup for Online Marketing package $897
---
Amplify Your Image Package
Order this if your business needs: To get setup with a website and complete social media branding. This is ideal for most small businesses who are serious about making an impact with their online marketing.
Intermediate WordPress + Complete Social Media Setup and Branding package $1697
---
Accelerate Your Image Package
Order this if your business needs: To get setup with a website that is SEO optimized with complete social media branding. This is ideal for businesses who want their online marketing completely done for them.
Premium WordPress + Complete Social Media Setup and Branding + SEO package $2797
---
Video Marketing
WordPress TV Show Website Setup for Video Marketing package $897
Payment Plan Structure
50% non-refundable retainer required to start. 30% at first review. 20% at final review.
Additional Notes
Prices listed do not include eCommerce setup, buttons or links. Let us know if you need buy buttons or shopping carts setup and we will provide a custom quote.
A la carte
WordPress installation and configuration $69
Theme installation (Thesis recommended) $69 (Does not include any theme customizations)
Custom Header $147
Custom Header w/ opt-in $277
Custom Forms $77 (for questionnaires, surveys, information gathering beyond basic contact form)
Monthly Blog Content Distribution is also available. Contact us for more information.
Commonly Asked Questions
We're a business. Is a blog really necessary?
You certainly do not have to use your WordPress based website for blogging. We have seen that our clients that do provide updated articles, case studies, product information and press releases via the functionality of the blog on a consistent basis get the best SEO (Search Engine Optimization) benefits so it is something that you may want to consider.
I tried to find a theme for my site but there are so many options. Do you have one you recommend?
We have used several themes over our years and have settled on mainly using, Thesis and Genesis, with our clients. Of all the themes we've installed and customized, these provide amazing SEO benefits, easy to use features, and great technical support forums. For each site we build, we take the time to find the premium theme design that fits your unique business and online needs as a part of our service offering.
I already have a WordPress website. Do you offer WordPress maintenance?
Absolutely! Our goal is not to make you technical experts with your WordPress website. We want to make you effective online marketers using a WordPress website. Check our maintenance package options and let us keep your profit producing website safe, secure, and up-to-date.
What types of businesses do you work with?
Virtual professionals – copywriters, executive/virtual assistants, social media managers
Personal brands – executives, entrepreneurs, speakers, authors, entertainers, athletes, musicians, bloggers, stylists, makeup artists, coaches, consultants, fitness professionals, direct marketers, independent consultants for network marketing companies
Businesses – doctors, chiropractors, accountants, ministries, not-for-profits organizations, foundations, associations, professional organizations