Stand Out From the Crowd with your Social Media Content
by Frederika Angus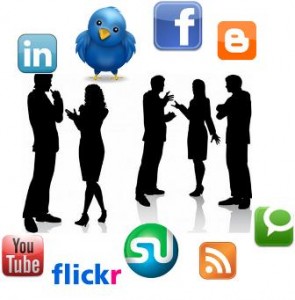 Social media can be overwhelming. Especially when you are using social media for your business and you want to be heard and stand out from the crowd.
At the end of 2011, Facebook had on average 483 million daily active users. Twitter had over 100 million active users. Google+ had more than 150 million active users. Those numbers are continuing to be on the rise.
That's a lot of competition!
It's like being a small fish in a small pond with millions of other small fish for small businesses.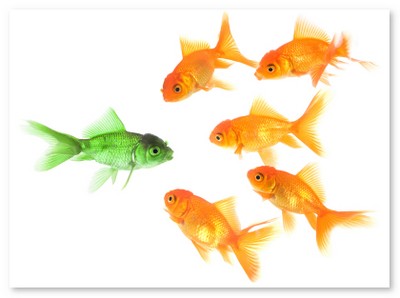 And at the rate that social media moves, your ideal customers can forget about you just as quickly as they found you. It's like my mom always told me, "Out of sight. Out of mind."
Your brand cannot afford to be out of sight from potential revenue generating opportunities nor out of the mind of your ideal clients. This is why your branding efforts on social media is critical for you to stand out. Social media branding is bigger than a great profile picture or background. While your brand strategy should incorporate visual elements, those visual elements should help support your overall brand message.
How do you expand your brand through social media in a stand out way?
Too often I see the "self-proclaimed experts" sharing the ideas and opinions of everyone else and very little of their own original content. It's fine to share great articles and quotes that resonate with you from others … occasionally through out the day. The trouble starts when you begin to bombard your following with everyone else's opinion.
This style of social media content distribution downgrades your expert credibility and leaves them with questions like:
If you are the expert, where's your opinion? Why should I follow you if I can just follow the person whose content you're always promoting?
It's difficult to differentiate why you are different from the thousands of competitors you have on social media with this strategy. That's why it is vital that your website has blog functionality attached to it or that it is completely built using a content management system like WordPress.
You have to be the creator of valuable content that your target market can't wait to not only read, but consume.
3 Tips For Stand Out Content in Social Media
Commit to writing at least twice a week. Yes, I understand you have work to do and you don't need another thing on your plate. This is only recommended this to those who want to go beyond their current level of success. Your ideal customers are consuming the majority of their content in snippets of 140 characters and through article links on status updates. Get your brand in front of them consistently to avoid the out of sight, out of mind syndrome.
Use current events as a way to attract into your niche. We are in a right now society. Content that is quickly consumed and shared via social media is relevant to what is going on in the world. After Steve Jobs died, the internet and social media platforms immediately had articles and graphics posted for others to consume from all different perspectives. Write content in your niche that people are currently searching and looking for.
Share you! People recognize and respect authenticity. Don't be afraid to be genuinely you as your write. It's not necessary for you to write like a journalist for people to love and appreciate what your write. Ensure that your content sounds the same as if someone was talking to you across the table sharing coffee. The best way stand out in the conversation is to contribute content with your unique and fresh way of thinking.
Stand out brands are leaders in their industry. Social media is a great, cost-effective avenue to expand your brand quickly. Elevate your social media strategy by standing out with your content.
Talk to you soon!