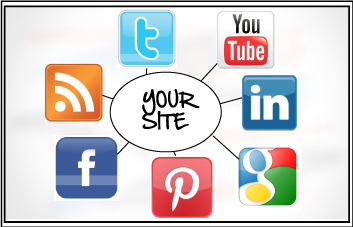 All Talk and No Action; 3 Strategies to Drive Traffic to Your Website
by Frederika Angus
Have you been trying to work your social media efforts but can't track whether your posting, and tweeting and sharing is working? Are you using social media to develop and engage your ideal customers but struggle to move them from social platforms to your website? Is it beginning to feel like you're doing a lot of talking social media but not seeing any measurable action in your Google Analytics?
One of my Social Media Management clients is a startup online magazine. It's an honor to work with such passionate group of business owners with a vision of encouraging and entertaining their readership. But as you can imagine, most startups start with very limited budgets until the business can be begin to gain momentum and brand recognition. Because they sell advertising on their website, page hits, or traffic to their website was a very important goal to draw revenue. In four short months, we've been able to average around 8,000 hits each month solely from social media.
Could you use more visitors to your opt-in to build your list, blog articles, sales pages, coaching programs? Looking for more eyes on your book or speaker credentials that equal dollars in your bank account?
Try these strategies to get more traffic from social media to your website.
Make sure your website URL is in your social media bio
When people find you on social media and like what they see, the next step is to check you out. Make sure you help them to do so by adding your URL in your social media profiles. On Twitter, there is a dedicated field to add that makes your web address a clickable link. You have only 3 lines of text shown on Facebook pages. Make sure your bio is not so long that the URL is not visible. Other platforms, like Google+, Pinterest and Instagram all have similar functionality.
Post links to your opt-ins and sales pages regularly
Depending on the number of posts you send daily on social media, the 80-20 rule a good rule of thumb for promoting your products or services. If you're only posting 4 times a day, only one should be promotional. If you have 12 posts going out each day, you can go up to twice daily without seeming like a spammer.
Create valuable shareable content on your blog
Blogging give you the freedom to easily and quickly create great content along with a great message. As you interact with your followers on social media, direct them to your blog content that can answer their questions. Your followers are grateful for your response and additional support. The bonus for you is that you drive views to your website.
What strategies have you used to drive traffic from social media to your website? Tell me about them in the comments below!
Talk to you soon!

Facebook Comments:
comments