Using Facebook Images For Larger Engagement
by Frederika Angus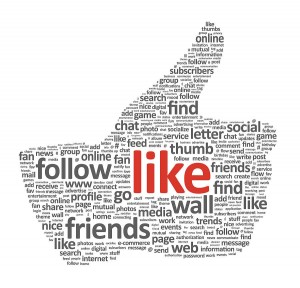 For those smart businesses that are already ahead of the curve and are using Facebook timeline pages to do your marketing and business activities, each week you'll receive an email from Facebook. It will give some brief details on how many new likes your page has received and how many people are talking about your page.
When using Facebook for marketing your business, the goal is to obtain Like, Shares and Comments. These three things are the key components that drive the "talking about this" number that are shown on all business pages.
One of the most effective ways I have been able to get results in increasing engagement for my clients, besides having them personally show up and talk to their fans several times a day, is using photos, and graphic images. The social culture loves to be able to like an image, or share something that resonates with quickly. A well designed image draws people to your content easily in their sometimes overcrowded timeline. Remember, there is a reason why Facebook switched to the timeline format for profiles and pages with the great option to brand using the cover image. They also bought Instagram, the fastest growing photo-sharing social media platform. Photos and even text images give you an advantage.
Check out a few articles on the topic:
Photos, Engagement are Key for Facebook Marketing Success
This summer at a Facebook Marketing Conference, the panel all agreed that photos and personal engagement with fans usually leads to success.
For Brand Engagement, Visuals Rule
In a study of the top 10 brands on Facebook, users liked photos twice as often as text updates.
How One Startup Beat Walmart in Facebook Engagement
This is a great story from Forbes on a startup small business is using Facebook and getting amazing engagement using images!
Those same results are possible for you.
So tell me, how will your brand start using images to engage your faithful fans?
Talk to you soon!