Tebowing Your Brand – What Your Small Business Can Learn About Branding From Tim Tebow
by Frederika Angus
Hate him or love him, Tim Tebow, NFL quarterback for the Denver Broncos, has become the sports media's favorite topic. The more I observe his style of play and how he handles himself on and off the field, there are a few lessons for entrepreneurs that will help you with your own small business branding.
Faith in the face of adversity. Being a business owner can be tough. While I believe that anyone can be an entrepreneur, it takes a very dedicated, strong person that is willing to face challenges head on to actually be and entrepreneur. There will always be naysayers, competitors and obstacles to overcome.
Because Tebow hasn't played like most quarterbacks in the league, he has been discounted by the analysts, football fans, and even the management of his team. Nevertheless, Tebow has stood steadfast in his belief in himself. He is unwavering in his stance that he has the skills and ability to be a quarterback, not a running back or tight end, in the NFL.
In order for your business and brand to last, you must have faith that you are not only designed to be a business owner, but also that your skills and abilities are ready for the challenges. As I expressed in Start Your Small Business Brand Strategy By Bringing You to the Table, you have to be the brand as an entrepreneur. Your business success in branding will go as far as your faith will allow you to believe.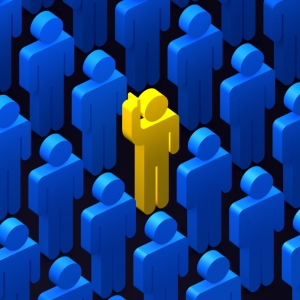 Clear conviction of who you are and what you are here to do. One quality that sets entrepreneurs apart from the rest, is their ability to get clear and obtain laser like focus and run with their business vision. In the beginning stages of business planning and mapping out products and services you can offer, the clarity you have in knowing exactly what your value and uniqueness is in the marketplace is critical. Your brand has to stand out from the crowd. Clearly communicating those factors that are different, valuable and relevant to your customers with consistency is important to branding.
Tim Tebow is a good example of knowing who he is purposed to be and what he must do. He very clearly and consistently communicates who he is in every interview so that there is no mistake about his value and why he does what he does. He stands out so strongly that those who wouldn't normally follow sports have heard of him.
Be consistent on and off the field. Your clients as well as your competition are always watching you. This is especially true if you are on social media. Do not project yourself to be one way in front of your clients and then present yourself differently on Twitter or Facebook. Doing so is a sure fire way to ruin your brand credibility.
Tebow is known for consistently expressing his faith whether he is on the field after making a game winning play or at a hospital visiting with children.
The Tim Tebow brand is one of the most talked about in all of sports. Even those who don't like his style of play can't help but to continue to talk about him. This is a powerful place to be as a brand. Utilize these tips and build a brand for your business that is the topic of discussion of your customers.
Talk to you soon!