Keeping Up With the Joneses – Free Tools That Will Help Your Business Hear the Marketplace
by Frederika Angus
How much time do you spend researching your target market? Your industry? What about your competition? How consistently are you obtaining feedback from your clients?
If your answer is not enough or not at all, don't feel badly. Most solopreneurs and many small business owners don't have dedicated research and marketing departments. Unfortunately, not knowing what the marketplace desires or needs could really be hindering your profits and your branding.
If your small business is just starting up or hasn't been involved in the marketplace for many years, you may not have much insight into target market research or industry trends. You may only recognize the terms because you know they are included in formal business plans. The benefits of being able to "see" what is upcoming and having your ears to the ground are numerous.
What would it be worth for you to know the needs of your customer, provide them and be the sought out industry expert?
Fortunately, there are tools available for free that can work for you while you continue to get the work of the business done. In this article, I'll discuss my two of my favorites. They will help you keep up with the Joneses, whether your Jones is Customer Jones, Industry Jones or Competition Jones, and enable you to make informed business decisions.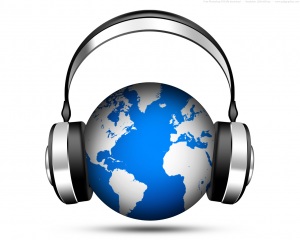 Google Alerts
Google has a very innovative group of tools that has changed how we use and even refer to web searching and the internet. Google Alerts are emails sent when Google finds new relevant information that match your specific search terms. The results provide you with a listing of newspaper articles, web pages and blogs allowing you to monitor anything on the web.
You can set up alerts for your business name, your name, keywords, your website address, even on your competition's company name to "hear" what the world has to say. You can even decide how often you want the alerts delivered to you. For more critical terms, like your name (if it isn't a common name) or the name of your company, it may be best to have at a minimum a daily delivery. For industry terms, you may only want to receive information once a week.
Twitter
I am a social media enthusiast (read: I am a social butterfly that loves spreading her wings via social media). As a researcher, consultant and strategist, I absolutely love the power of being able find out anything, immediately, with social media. As a marketer, coach and encourager, the ease of being able to share valuable information with people I may not otherwise have met is one of the highlights of my day. As much as I enjoy Facebook, I have to confess Twitter is my favorite when it comes to hearing what people are saying.
The biggest bonus to Twitter is the search functionality. Pop in your company name or industry keyword and you are instantly connected to real-time updates. Depending on which Twitter app you have installed on your smart device, you can even save those searches for future use and see what new information is available in the palm of your hand.
Hearing the marketplace has just gotten easier!
Do you have any favorite tools to listen to what marketplace is saying? I'd love to hear them!
Talk to you soon!